Purple
Here is some Grand Daddy Purple Medical Marijuana.  This strain from Northern California is an instant favorite among medical users and other smokers alike.  This herb tastes like grapes and has a very strong fade.  The high hits you immediately and lasts for a good 2-3 hours.  This appetite stimulating strain is great for cancer patients and others in pain with difficulty eating.
Here is some Mr. Nice Guy.  Mr. Nice Guy is a new purple strain out of Norther California's Humboldt County.  Mr. Nice Guy is a result of G-13 and Hash Plant bring crossed.  It's a mystery how this hybrid got it's purple coloring as neither of its parent are purple.  The strain is strong for a purple and some really good indica.  Medical users choose purples for pain relief and insomnia, and if they don't want something too heavy.
Here's some purple Mr. Nice Guy.  Mr. Nice Guy is an indica strain from Northern California.  This strain is not known to be the most potent, but it has a nice calming effect.  The flavor from these nugs is incredible and grapey.  Check out the picture.
Here is some excellent Purple Bubba Kush.  It is very common for the Bubba strain to turn purple.  Often times cold temperatures during the flowering period cause this.  This Purple Bubba has a slight grape taste.  This bud is a heavy indica with relaxing and calming effects.  This bud is literally soaked in trichomes.  Take a look.
Here's some purple monkey balls.  As you can see from the pictures this is a very purple strain.  The smell is very grapey and the taste is very rich and fruity.  Check out this strain if you ever have a chance…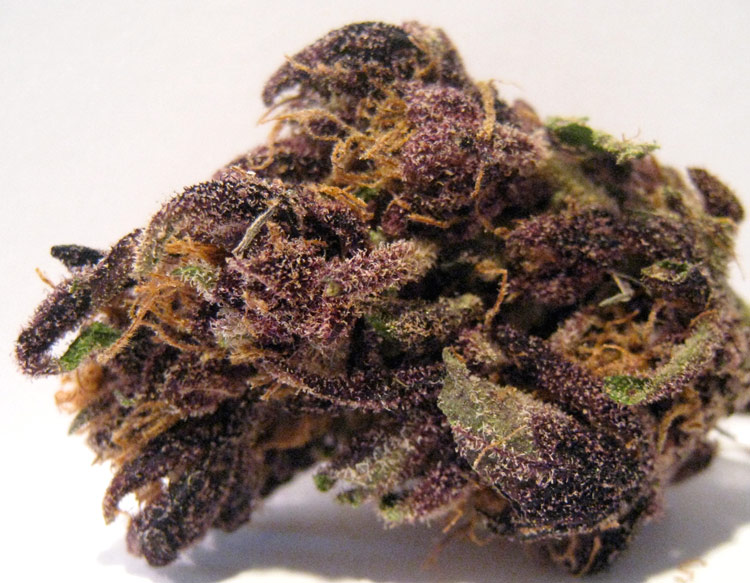 Here is some Blackberry Kush.  This Blackberry kush is a very unique looking strain.  The nugs are covered completely with trichomes.  The trichomes have a cloudy appearance to them which usually indicated this buds were allowed to fully mature before it was harvested.  The taste you get smoking this strain is out of this world,  its skunky and fruity like grapes at the same time.  The high is mellow and won't know you on your ass too hard.
Here is a strain i don't come across often. This is "Royal Kush".  Royal Kush is a very light/lime green with hints of purple on it.  The parents of this stain are : Sour Diesel x Purple Kush x Afghani.  With those parents this hybrid strain is leaning on the sativa dominant side.  If anyone else has info on this strain please leave a comment.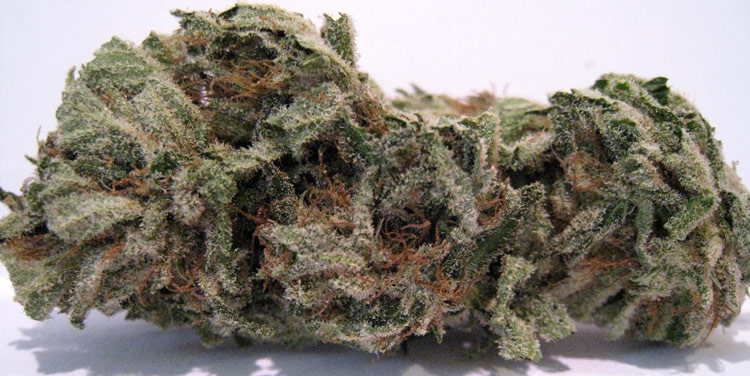 Here is some Purple G13 nugs.  G13 is a strain with many misconceptions and rumors tied to it.  The movie "American Beauty" had a scene where a weed dealer told his customer that the strain was created in government labratories to be extremely potent yet creating no unpleasantness or paranoia in the user.  I don't have much faith in this information actually being true.  At any rate this strain was grown to perfection and has a strong fade, great fruity taste, and substantial benefits to the medical user.
Here's some Mr. Nice Guy from Norther California.  Mr. Nice guy is a hybrid Indica strain.  The lineage of Mr. Nice Guy is Hash Plant x G13.  The result is some very nice tasting and nice smelling weed.  The high isn't too overwhelming and is very happy and relaxing.  It's nice to see some good purple buds outside of the Grand Daddy and Urkel families.
Check out these nugs of grape ape.  This is some of the best grape ape i've ever seen.  It is literally soaked in THC Trichomes.  The smell of these nugs is like pure candy grape.  The high produced by this strain is out of this world.  Take a look at the picture below and you will know exactly what im talking about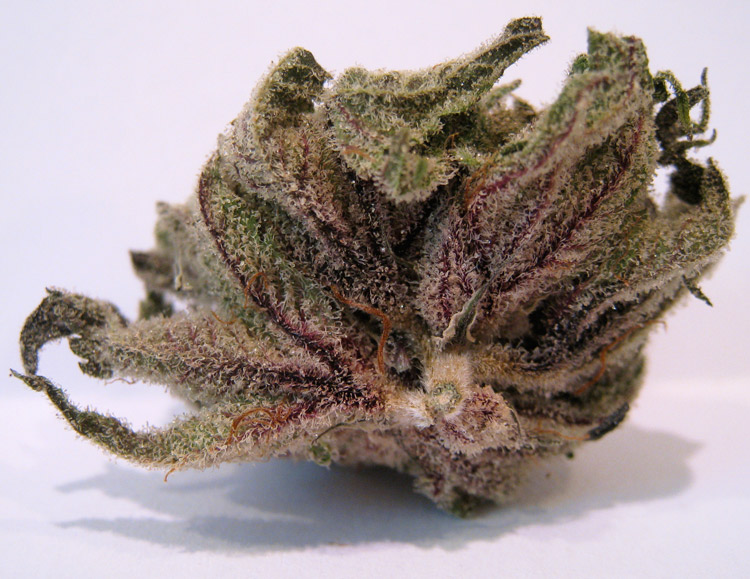 Check out this purple flow berry.  The shade of purple this bud turned is redicolous.  This Pure Indica plant was created in Northern California.  The taste of these nugs is like fresh grapes and candy all in one.
Check out this purple trainwreck.  Trainwreck is a heavy hitting sativa that was bred in Northern California.  This purple trainwreck is a result of selective breeding and crossing.  The taste on this bud is out of this world.  It tastes like sweet grapes.  The high this strain offers in very uplifting and cerebral.  It doesn't burn you out and you can do everything you need to get done for the day.  If you ever have a chance to pickup this strain I would highly recommend it.
Check out how purple these nugs of Purple Urkle are…  This northern californian native is known for its grape flavor and heavy sedating effect.