Posts Tagged 'Medical'
Here is an almost perfect looking nug of Purple Urkel. This was grown to perfection and trimmed meticulously, they also spent adequate time curing this flower before bringing it to the shelf. The result: Smooth smoking, sweeting tasting, moderately potent purple nugs. This stuff is almost like candy, so sweet, so aromatic. I'm not the biggest fan or endorser of the "high" produced from purple strains, but this one had a little punch to it.
Here is some "Reserva Privada OG Kush" or Private Reserve OG Kush. Private Reserve OG Kush is a name usually saved for the BEST of the BEST OG Kush. This strain was no disappointment, it was the kill! This Private Reserve OG Kush had a hard hitting indica high, and left the back and body of the smoker feeling good. This is a great strain for medical patients looking for pain relief.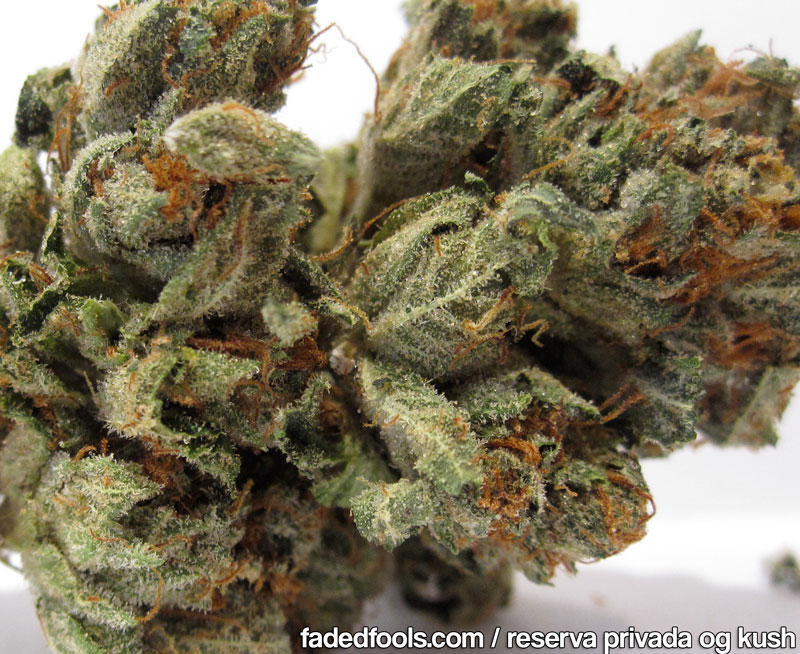 Here is some pretty good Green Crack. Green Crack is one of the most popular Sativa strains out there in the California Medical Marijuana Scene. Green Crack produces a somewhat "up" high without the usual burnout or body load associated with an Indica like OG Kush. Green Crack has been reported by many patients to alleviate stomach pain. This fruity smelling Sativa is sure to put a smile on your face.

Here is some plain old OG Kush. Sometimes growers or dispensaries will slap a marketable name onto an OG Kush strain. This kush was so good, they didn't have to. Take a look at how many trichomes you can see in the picture. This nug is literrally drenched in THC. This stuff gave me a really heady, clear high. The burnout wasnt too bad and the taste was piney without being too harsh. Wish it had a more unique name, but this is some great OG.

Here is some really good Bubba Kush from a Sourthern California Medical Marijuana Dispensary. This bubba has the textbook skunky and piney smell. This is definately a %100 Indica strain that produces a relaxing, soothing, and tranquilizing high. Smoke some Bubba Kush before bed and have some great deep sleep. Smoke some in the morning and feel really stoned. Anyway you take it, you really can't go wrong with this strain.

Here is some of the best OG Kush i came across in November. This pure Indica example of OG Kush is fully coated in THC Trichomes. Trichomes are where most of the weed's psychoactive compounds are stored. It's the amount of trichomes on your bud that makes it so sticky. This strain was picked at the perfect time with the trichomes somewhat clear and somewhat cloudy at the same time. I usually prefer OG Kush that has clear – sparkling trichomes or "crystals" to the newbie.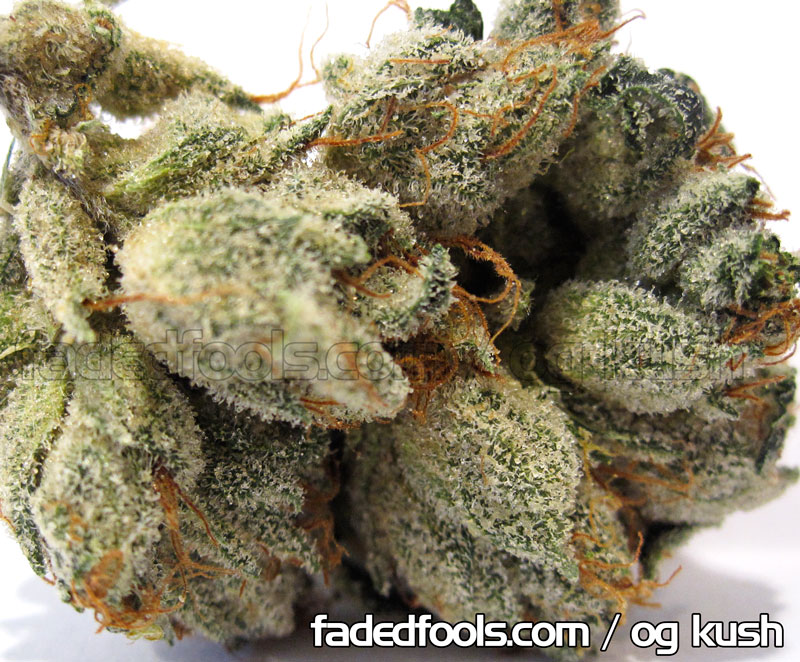 Here is some blue dream.  Blue Dream is a relatively new sativa strain out of Northern California.  Blue Dream is a good daytime smoke and won't put you on the couch.  Blue Dream has come out of nowhere to be one of the most demanded strains in the California Medical Scene.  Check out the pics…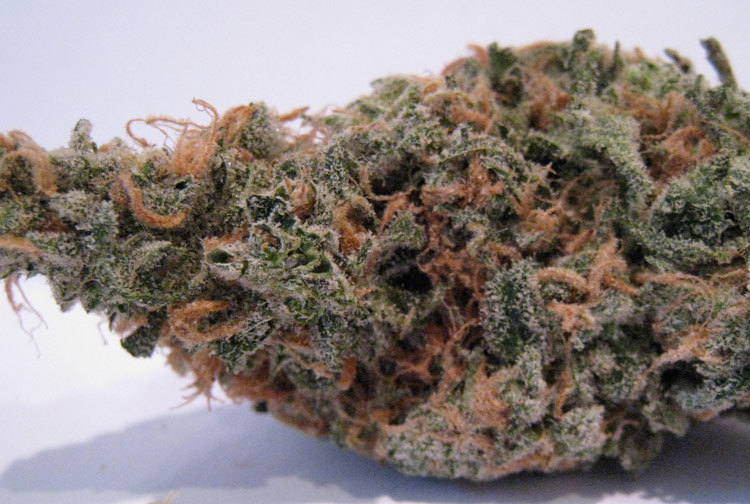 Here is some LA Confidential.  LA Confidential is a relatively new strain out of california.  The genetics on this strain are under debate and some says thats how this strain got its name, from the mystery behind this hybrid.  Most people will says that LA Confidential is a cross of: OG Kush, Master Kush, and Bubba Kush.  This bud is very similar to Bubba Kush in appearance, smell and texture.  The smell is the earthy piney scent found in bubba kush.  This strain has purple in it %90 of the time.  This strain is a favorite of many medical marijuana patients.  This high from this plant is very strong and heavy on the body.  The taste of the smoke is spicy and skunky and kushy at the same time.  Check out these awesome nugs…
Check out this Herojuana and OG Kush hybrid.  The Herojuana strain is know for it's almost narcotic high.  Many Medical Marijuana Patients love it due to its pain relieving effects.