Posts Tagged 'skywalker og kush'
Here is November 2010's edition of the mega popular Skywalker OG Kush. Skywalker OG Kush has a few traits I look for. The nugs should be tight, dense, and well manicured. The smell should be typical strong OG smell but with hints of pine and menthol. Skywalker produces a very strong high, with a little cerebral kick you don't always get from an OG Kush strain. It's easy to see why medical patients all over california demand this strain.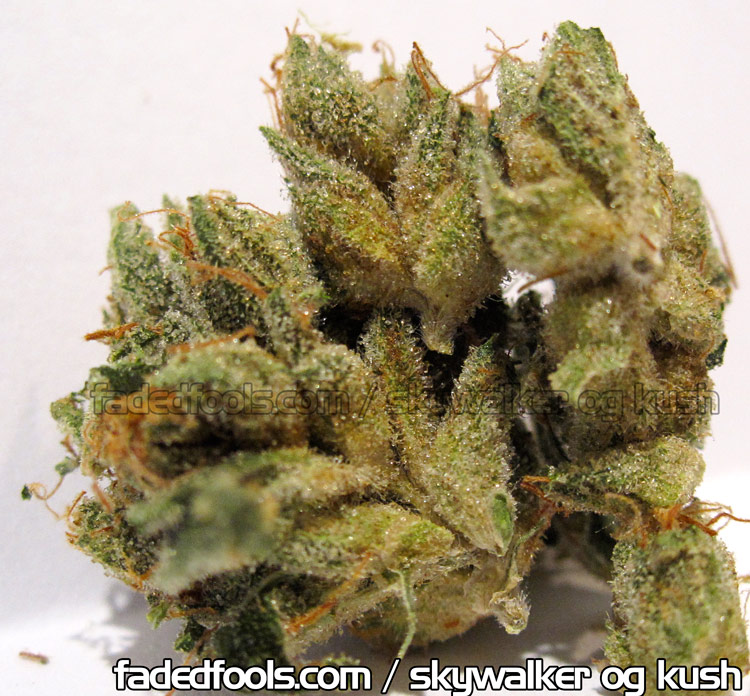 Here's another OG Kush variation called "Skywalker OG Kush" The Skywalker is known to be one of the most potent, most tastey, most smelling og kush strain. Skywalker traits as I've noticed them are tight nugs, well developed with good Trichome coverage. They smells a little more piney or minty that most OG Kush does, it doesn't have that earthy taste some OG's have. Skywalker is known produce a relaxing; sit on your ass high. Skywalker demands the highest price at Medical Marijuana clubs around the San Fernando Valley and Los Angeles's Prop. 215 and SB420 Dispensaries.

This is what im smoking as I write these blog posts.  Check out this Skywalker OG Kush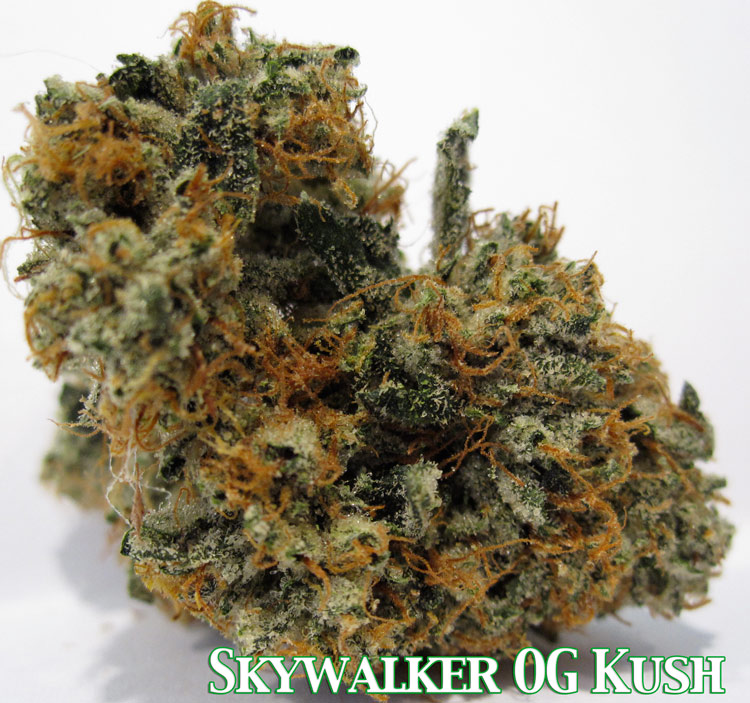 Here is the recently popular "Skywalker OG Kush".  This Indica dominant hybrid has become a favorite of Southern California Medical Marijuana Patients almost instantly.  Many growers have taken note and began to grow this flower exclusively.  As you can see this is some great OG Kush.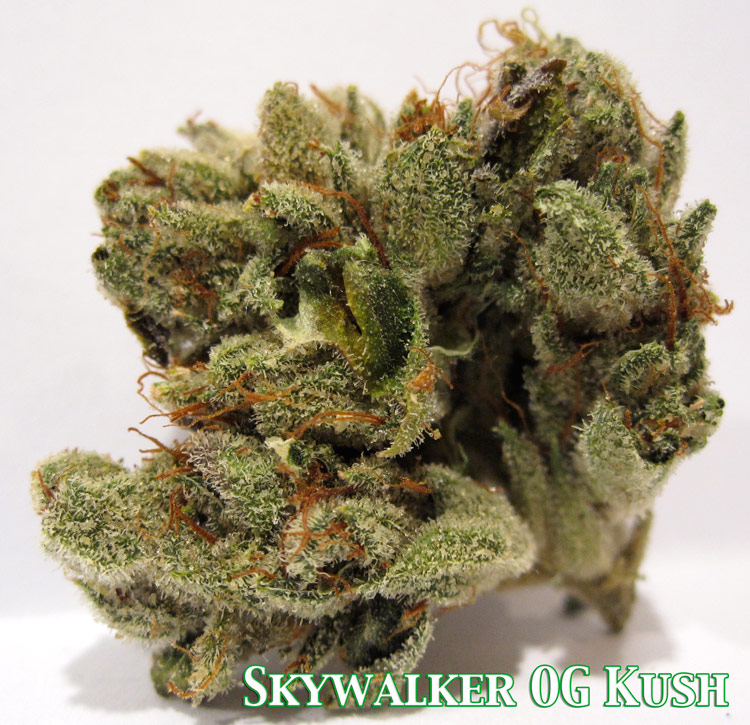 Here's the mega popular Skywalker OG Kush.  Skywalker has emerged as one of the most popular OG Kush variants as of late.  Patients repeatedly ask for the skywalker by name,  it must be good…