OG Kush Full Melt Hash
Here is some really well made OG Kush Budder. This concentrate is made from nugs instead of the usual trim used in making hash. The THC concentration of stuff like this often creeps over the %60 level, which is hit for hit atleast 3 times stronger than the most potent OG Kush flowers available today. There is very little to no butane left over in this batch of hash, it smokes smoothly and doesn't make you cough your ass off too hard. The high is intense and somewhat short-lived, I even prefer to smoke this stuff of out an old glass spoon instead of all these ti nails and skillets.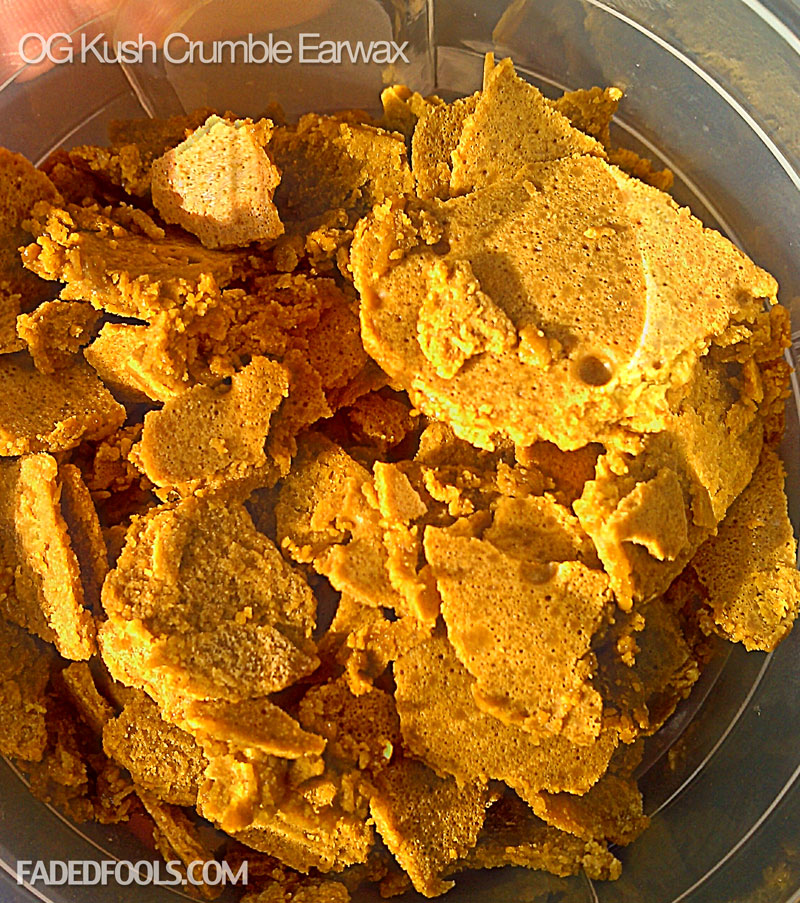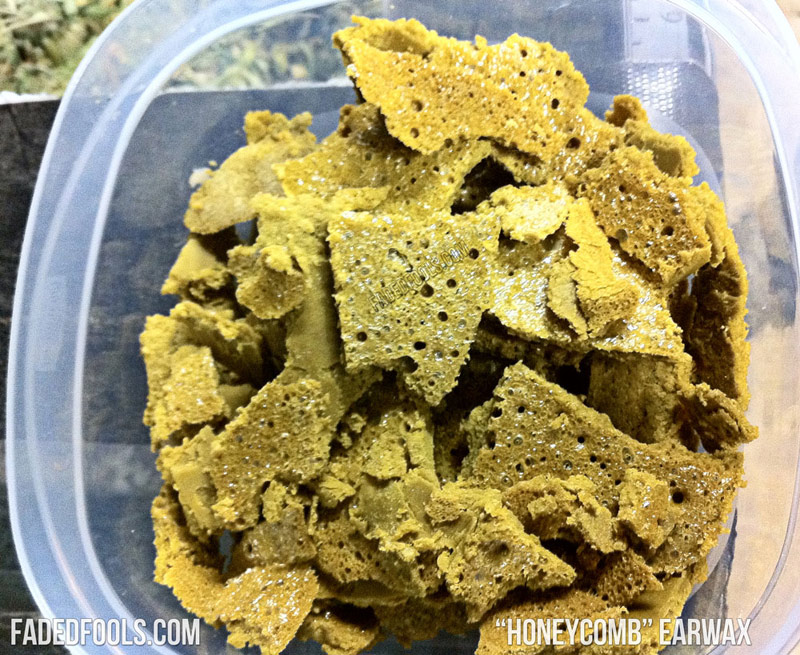 This is some really high quality Honeycomb OG Kush Budder.  It gets the name "honeycomb" from the round depressions or holes in it.  This stuff smells twice as strong as some good og.  This medical marijuana concentrate often fetches $60 or more a gram.  There is NO higher quality or more pure anywhere than this stuff.  An instant head change is had before even exhaling.  Earwax, butane hash oil and smoking dabs have become extremely popular in southern California's million-plus medical marijuana patient population.
Check out this Mars OG Kush Full Melt. This Medical Marijuana concentrate is made using the trim from OG plants. They throw all the trim and leaves and excess into these nylon bags. The nylon bags have different size "pores". the Kits have about 10 bags. The 10th bag has the smallest holes in it so it only traps the trichomes and little to no plant matter. This hash is probably a 5-6 bag extraction. They only use ice water to separate the trichs from the plant.