Posts Tagged 'Afghani'
Here is a strain i don't come across often. This is "Royal Kush".  Royal Kush is a very light/lime green with hints of purple on it.  The parents of this stain are : Sour Diesel x Purple Kush x Afghani.  With those parents this hybrid strain is leaning on the sativa dominant side.  If anyone else has info on this strain please leave a comment.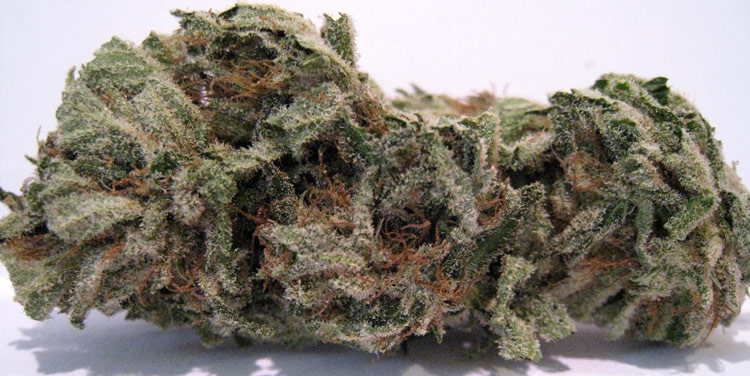 Afpak is a relatively new strain.  The name Afpak stands for "Afghani – Pakistani".  This is a heavy indica bud with looks, texture, and smell very similar to Bubba Kush.  The nugs are lime green with an earthy smell that I could describe as a mixture of coffee and skunks.  Dark red hairs cover the nugs, as well as lots of cloudy trichomes.  The high this bud produces is great.  It's long lasting and great for relaxing at night and for sleep.  Many medical patients seek this strain out to cure their insomnia.  If you ever get a chance to try this strain I highly suggest that you do.