Posts Tagged 'Bubba Kush'
Here is a somewhat "one-off" strain that I came across sometime last year. I called this strain "one-off" because it didn't seem to catch on, was more like an experiment. It was clear that traits from God's Gift and Bubba Kush were coming through in this hybrid. It had the skunky and piney kushey-ness of bubba, AND the sweet grape smell you'd find in God's Gift. It's interesting because God's Gift is about the most dense strain I can think of, and Bubba is somewhat looser and more leafy. Check out this picture, medical marijuana has never and will never look this good again!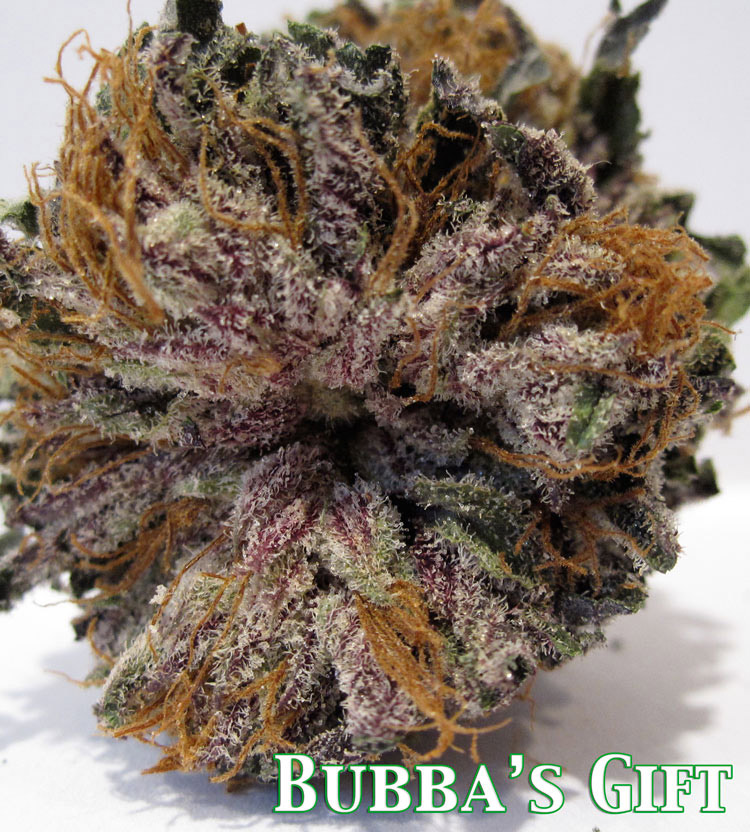 This is actually a really well-written song by debbie. She took a lot of criticism when she broke into the bay area's "female trap" scene at the same time as KREAYSHAWN 's hit single "gucci gucci" took the radio waves by storm. I've listened to satellite radio interviews where debbie spoke nothing but the truth about her skills as a rapper, mc, writer etc. She simply said "I may not be the best, but i'm working towards it". If kreayshawn can take the nation's youth by storm with a line as simple as "see me at your college campus, baggie full of adderral." I truly believe that Lil Debbie can reclaim the title as the biggest thing out of the "Yay Area" since "e-40" had the entire nation ghost riding the whip and going dumb stupid retarded.


Here is yet another example of Pre-98 Bubba Kush. Supposedly this strain is of the original Bubba cut before things changed in 1998. In 2001 I started to get good Bubba Kush in the valley. Bubba was even more in demand than OG Kush in those early days at the beginning of this decade. This pure indica has a great calming effect. Your whole body feels soothed after smoking this strain.

Here is some really good Bubba Kush from a Sourthern California Medical Marijuana Dispensary. This bubba has the textbook skunky and piney smell. This is definately a %100 Indica strain that produces a relaxing, soothing, and tranquilizing high. Smoke some Bubba Kush before bed and have some great deep sleep. Smoke some in the morning and feel really stoned. Anyway you take it, you really can't go wrong with this strain.

Here is the LA Confidential. This is another strain like the master above that shares most its traits with bubba kush. LA Confidential is basically purple bubba kush in my eyes. the nug structure is the same, the taste is the same, and the high is almost identical…
have a look for your self of this fine medical Marijuana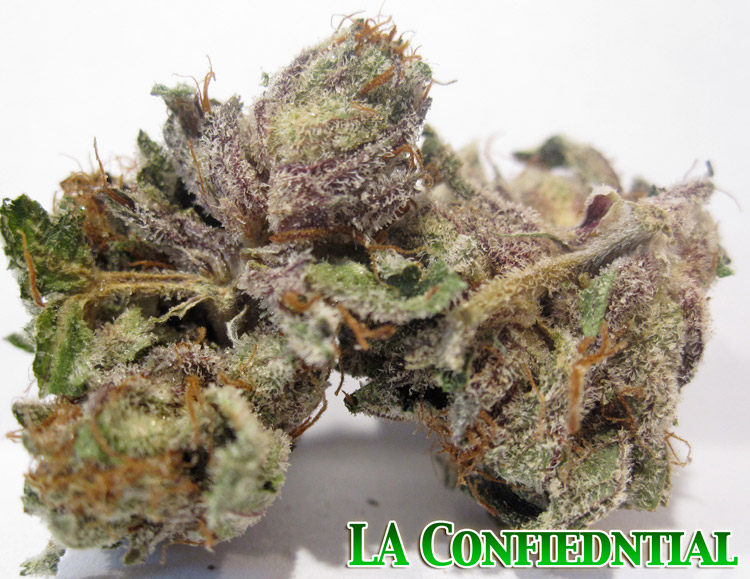 Here is some excellent Purple Master Bubba Kush. Bubba Kush and Master Kush are really close relatives. If you went on smell alone you could not tell the difference. The way that I identify Bubba vs. Master is that bubba grow in small round nugs almost like eggs or gold balls. Master Kush has the more traditional pine tree shaped nugs. The high that this bud produces isn't overpowering and tastes great. If you ever get a change to check out this purple bubba, do it….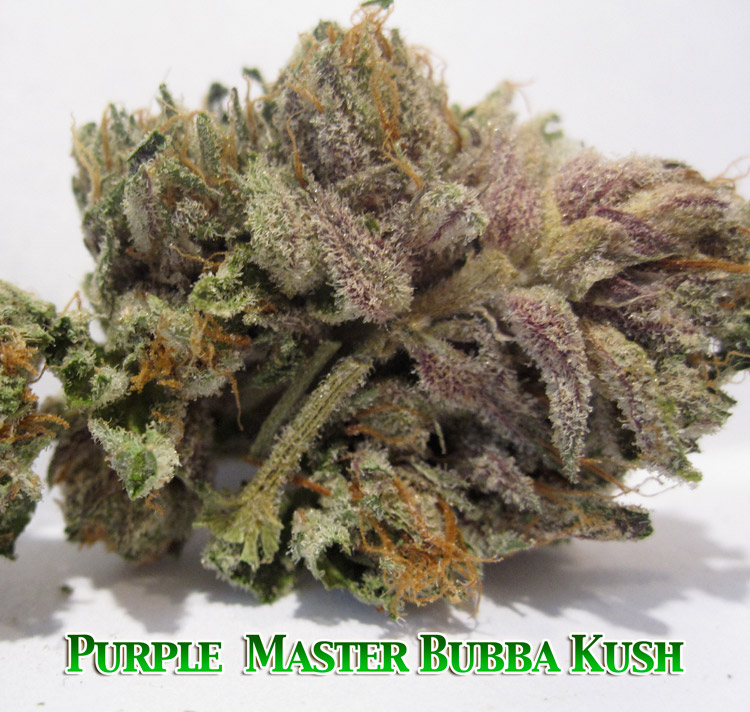 Here is the newly popular "LA Confidential". Some say that it's called LA Confidential because the true genetics are unknown and confidential.  This 3 way hybrid is very strong.  Even though it has other strains, Bubba Kush is the Dominant traits that come through.  This Pure Indica is strong and leaves a good high that lasts about 2 hours.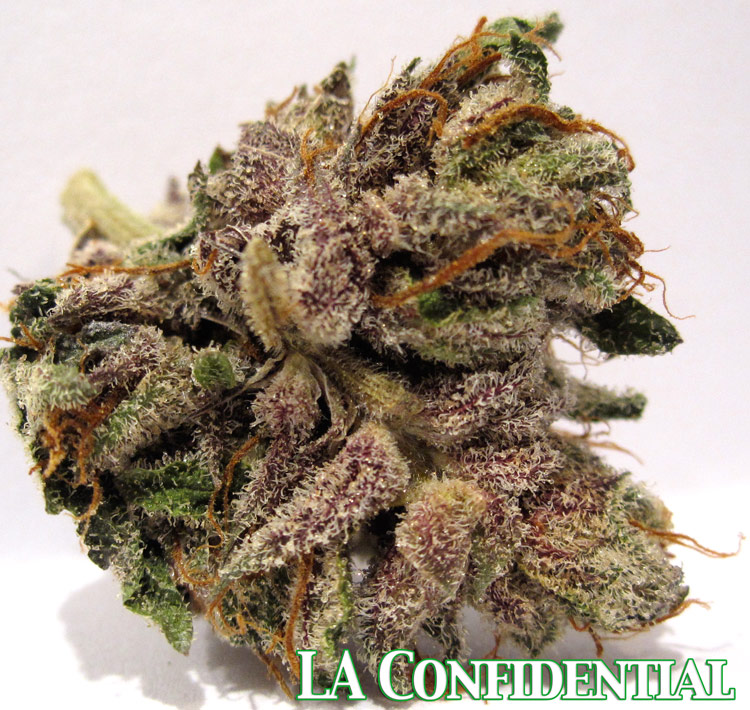 Here is some Bubba's Gift.  This is a brand new creation out of Northern California.  This is a cross between God's Gift and Bubba Kush.  I have no doubt that this is actually a hybrid of these two strains.  Traits from both strains are shown in this bud.  The effects from smoking this medical marijuana are relaxing and calming as this is an indica.
Here is some excellent Purple Bubba Kush.  It is very common for the Bubba strain to turn purple.  Often times cold temperatures during the flowering period cause this.  This Purple Bubba has a slight grape taste.  This bud is a heavy indica with relaxing and calming effects.  This bud is literally soaked in trichomes.  Take a look.
This is a relatively new strain.  It's called Bubba Berry.  Bubba Berry is made up of 1 part Bubba Kush and one Part Blackberry.  The result is an awesome hybrid strain that delievers a potent high and great taste.  This is definately an Indica strain.  The smell is really pungent and almost over-whelming.  The best way I could describe it skunk and fruity pebbles in one.  Here's the picture…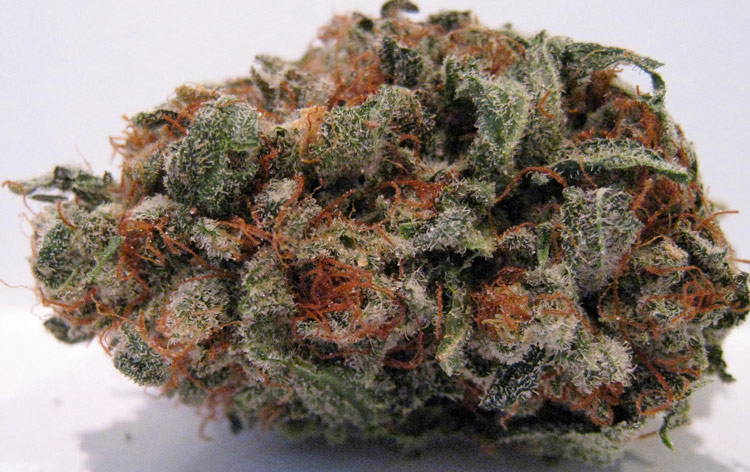 Here's some LA Confidential.  LA Confidential is a strain created in Los Angeles.  The exact genetics of this strain are unknown, hence the "Confidential" in the name.  It is speculated that this strain is a cross of Bubba Kush, Master Kush, OG Kush.  It ofter turns purple and resembles and smells very similar to Bubba Kush, my favorite strain.  This is some of the best LA Confidential i've seen all year, perfect dense, well trimmed nugs.  Have a look for your self.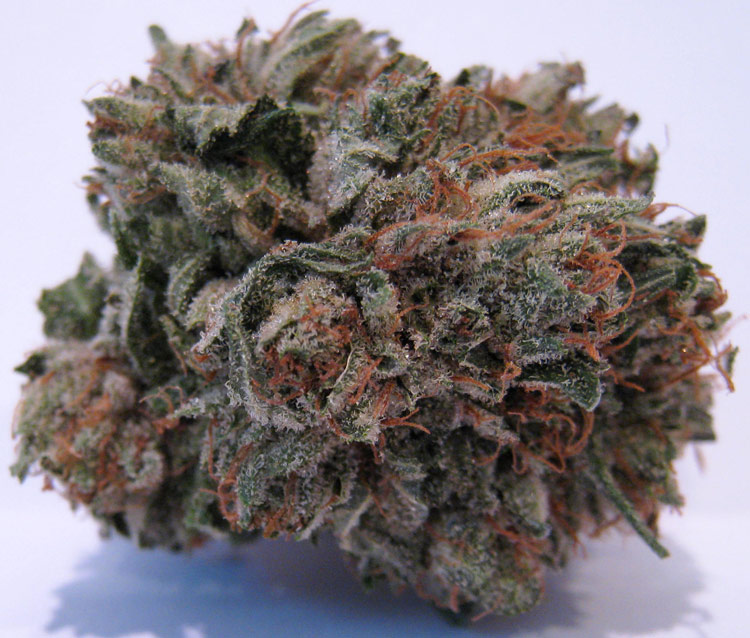 Here is some Purple Bubba Kush.  Bubba Kush is my favorite strain.  This purple bubba is excellent.  Please don't be deceived by the color of the nugs, it's doesn't have the grape flavor that other purple marijuana strains have.  The smell of these nugs is like an earthy coffee grounds mixed with a hint of skunk scent.  These nugs look outstanding; like they've been dipped in kief (extracted marijuana trichomes).  This strain is definately an Indica.  Indica buds produce a relaxing high with a heavy body stone.  This is an awesome nighttime smoke that gently luls you to sleep.
Check out this awesome example of Pre 98 Bubba Kush.  Bubba Kush is my favorite strain of kush.  I like the sedating effect that this indica provides…