Humboldt
Here is some 707 OG Kush. 707 refers to the area code that this strain was bred. Humboldt County is known to produce some of the best OG Kush you can find, this strain was not one to disappoint. The pure indica was fresh smelling and the taste was mellow and not harsh at all. You can tell this strain was perfected with love.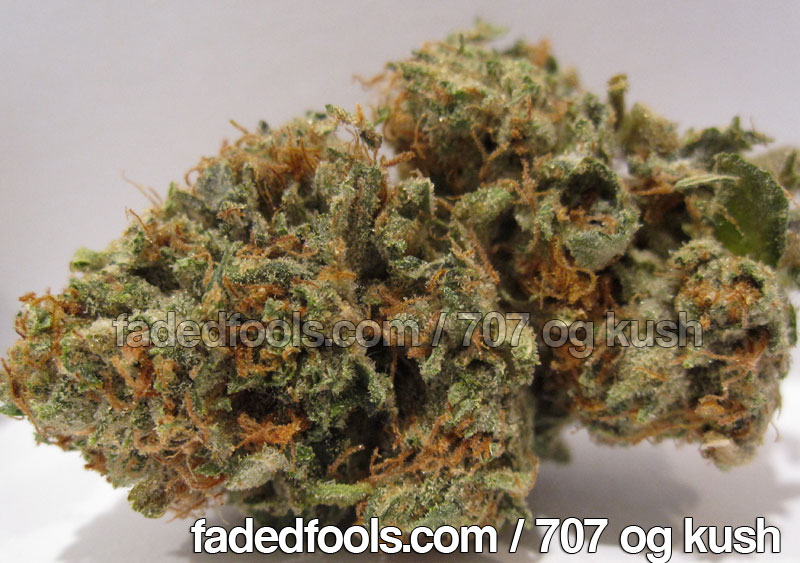 Here is some Sour Diesel. Sour Diesel is one of the only sativa's that I enjoy smoking. Sour Diesel is probably the strongest sativa out there. Some people say that Sour Diesel and OG Kush have the same parents or that they started almost the same but evolved into different things people of their differing environment. I do see some similarities in the trait of OG and Sour D, mostly the piney – skunky smell. Sour Diesel often has rather large diameter pinkish – orange hairs, and the structure of the buds is round little flowers reaching towards the tops of the nugs. Sour Diesel is one of the most popular high end strains and one of the only high end strains in scarce markets like New York or other east coast cities. Below is a picture of some Northern California "Emerald Triangle" Humboldt County Sour Diesel.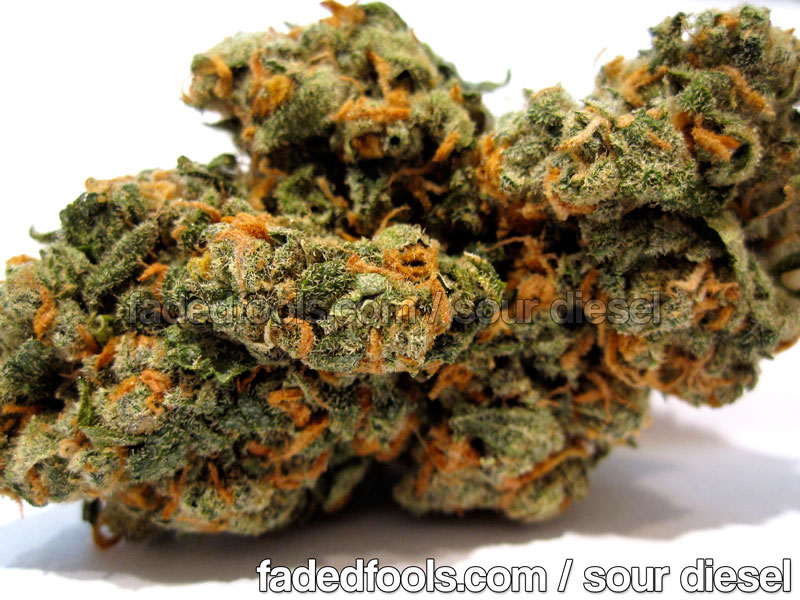 Sour Diesel Medical Marijuana Strain
Strain: Platinum OG Kush
Genetics: Indica
Uses: Insomnia, Pain Relief, Glaucoma, Arthritis, Anxiety
Origins: OG Kush is the strongest strain out right now. Modern OG Kush was created and perfected in the San Fernando Valley of Los Angeles. This Platinum variety of OG is just a way of saying its very potent and very frosty looking. Check out all the trichomes.

Here is some of the best OG Kush i came across in November. This pure Indica example of OG Kush is fully coated in THC Trichomes. Trichomes are where most of the weed's psychoactive compounds are stored. It's the amount of trichomes on your bud that makes it so sticky. This strain was picked at the perfect time with the trichomes somewhat clear and somewhat cloudy at the same time. I usually prefer OG Kush that has clear – sparkling trichomes or "crystals" to the newbie.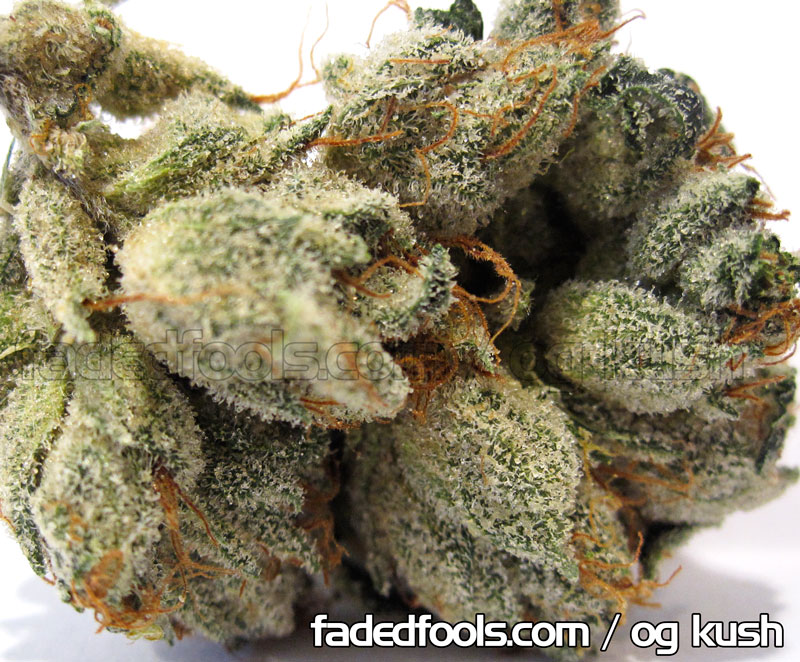 Here some plain ol 707 OG Kush.  Respect.