Posts Tagged 'grapes'
Here's another fresh example of Grand Daddy Purple. This indica is very strong and tastes just like grapes, check it out…
Here is yet another nug of blackberry kush. are you as sick of seeing this crap as i am. this shit doesnt even get you high despite looking bomb…
Check out how nice this primetime purple urkel is…
Here's some really dark and dank Purple Urkel from Humboldt County.  These grapes are some of the trealest around and get you really stoned.  This is good weed for pain relief and insomnia.  Anxiety and other ailments can be treated with this medical strain too.
Pruple Monkey Balls is a relatively new medical marijuana strain from Norther California.  This purple strain is stronger than most purples and has a distinct skunky – piney smell. check out the picture
Here is some purple flo-berry.  I don't know too much about this strain.  From what i can see i would say that it is some sort of Grand Daddy Purple hybrid.  This strain smells like a fruit rollup and tastes like one too.  The High this indica produces isn't the knock you on your ass type, but it's very satisfying.
Here is some more purple monkey balls.  I really like this strain.  I find it often to be more potent that most other purples out right now.  It has a spicy unmistakable smell and the high is great.  Check this indica out.]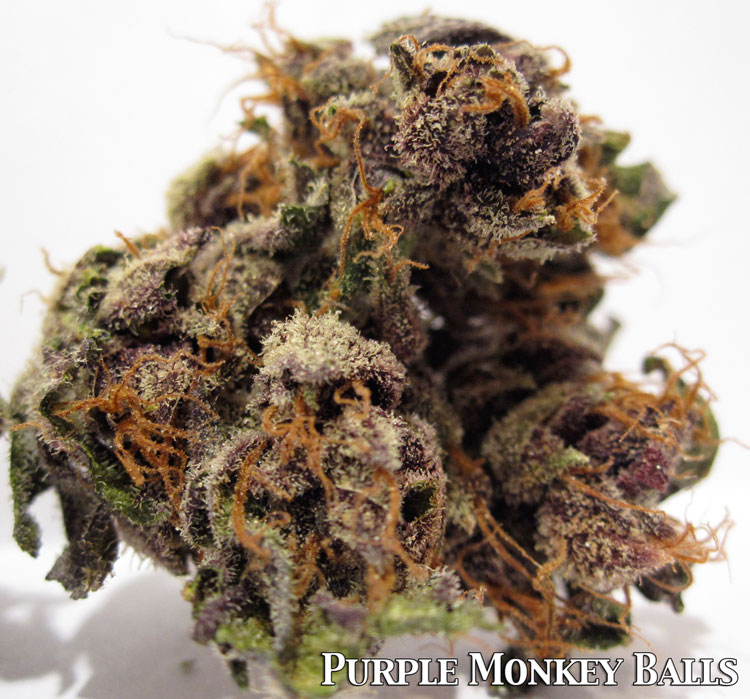 Here is some Grand Daddy Purple Medical Marijuana.  This strain from Northern California is an instant favorite among medical users and other smokers alike.  This herb tastes like grapes and has a very strong fade.  The high hits you immediately and lasts for a good 2-3 hours.  This appetite stimulating strain is great for cancer patients and others in pain with difficulty eating.
Here's some Mr. Nice Guy from Norther California.  Mr. Nice guy is a hybrid Indica strain.  The lineage of Mr. Nice Guy is Hash Plant x G13.  The result is some very nice tasting and nice smelling weed.  The high isn't too overwhelming and is very happy and relaxing.  It's nice to see some good purple buds outside of the Grand Daddy and Urkel families.
Check out these nugs of grape ape.  This is some of the best grape ape i've ever seen.  It is literally soaked in THC Trichomes.  The smell of these nugs is like pure candy grape.  The high produced by this strain is out of this world.  Take a look at the picture below and you will know exactly what im talking about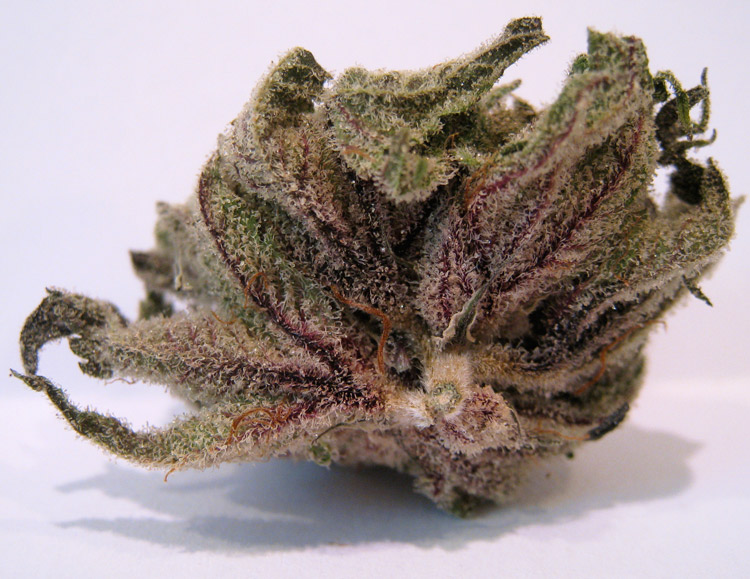 Check out how purple these nugs of Purple Urkle are…  This northern californian native is known for its grape flavor and heavy sedating effect.