SFV OG Kush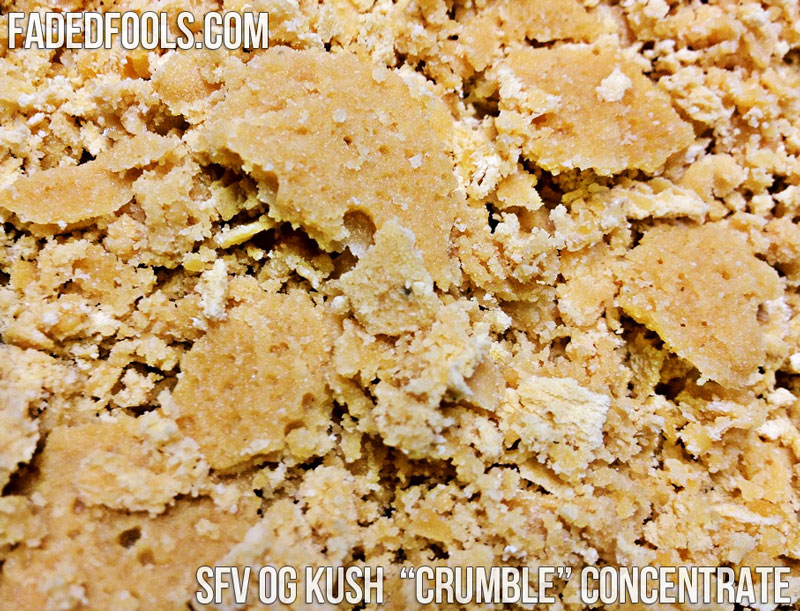 Here is some super nice OG Kush "Budder" or "Earwax". New extraction processes and high grade medical marijuana allow these new hashes to be over 60% (percent) pure THC. When you figure that the top shelf Medical Marijuana being grown and laboratory tested in california tops out at around 25% THC, this earwax packs a 3x more medicating punch. This stuff feels like little chunks of melted candle wax but slightly more sticky. When you put a flame to this concentrate it immediately liquifies, leaving little to no remnants behind.
Here's some more SFV OG kush. This isnt my favorite OG out of this weeks bunch, but check it out anyway…

Here is some more SFV OG Kush.  SFV stands for San Fernando Valley, which many people consider the motherland of OG Kush.  This cut of og kush is drenched in trichomes and leaves you with a very potent – long lasting high.