Posts Tagged 'Black Sunday OG Kush'
Here is some super dank Black Sunday OG Kush. The Black Sunday is always the top shelf when we can keep it in stock, which isnt often!… checkout the pic…

Here is the Black Sunday OG Kush again. This is Excellent OG Kush. Check out the picture.

Here's another example of the Black Sunday OG Kush.  The Black Sunday name is always reserved for the best OG Kush we get in.  This stuff usually moves in a day or less.  If you ever get the chance, try this strain!
This OG Kush cut was named after Cypress Hill's album "Black Sunday".  I can't say other that this is some of the best OG kush whenever we get it in.  Patients specifically ask for this strain now because it is so good.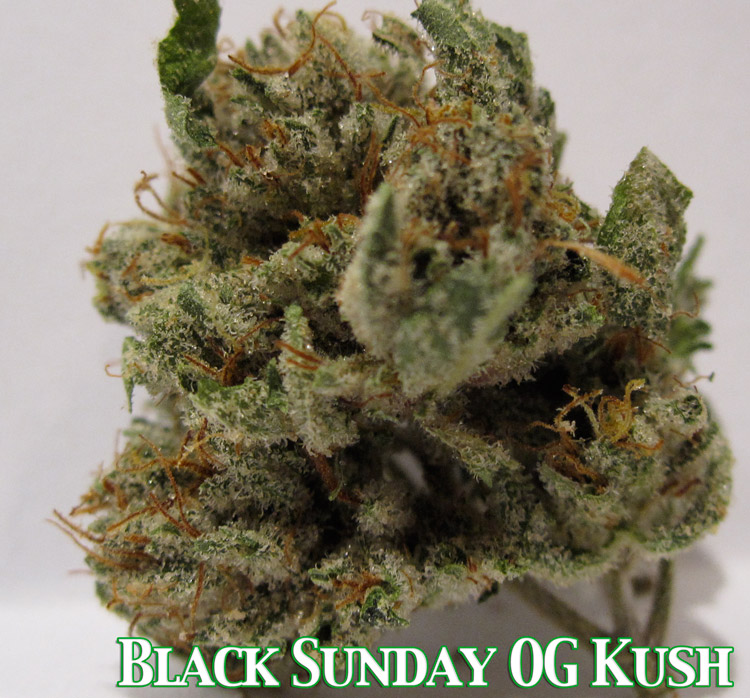 Here's January's version of Black Sunday OG Kush.  Straight from Humboldt County CA aka the 707 is the excellent og kush.  Check out this pic…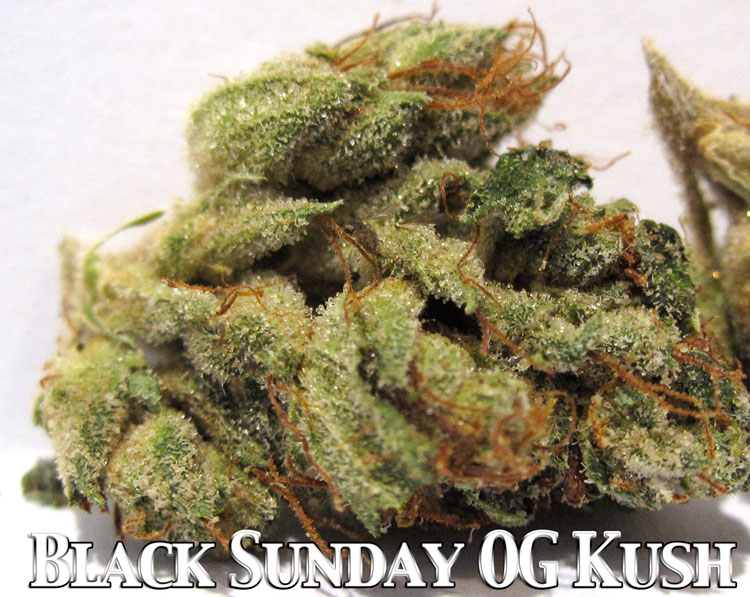 This is the Black Sunday OG Kush.  It's another OG Kush variation that's found in the San Fernando Valley.  These nugs are cured well and are covered in so much THC laden trichomes the texture is "crispy".  When you take a lighter to the nugs they snap and crackle with dankness.  This bud is obviously an Indica and lives up to its reputation.  The high sets on quick and leaves you tired and burned out after.  The only cure is to smoke more or fall asleep.  With nugs like these it's easy to see why this is the king of Marijuana right now, commanding the highest price on the streets and through legal Medical Marijuana Dispensaries.