sour diesel
Here is some Organic Headband. Headband is a hybrid strain consisting of 2 parts Sour Diesel, one part OG Kush. It was supposedly crossed with sour diesel twice over because the indica nature of OG Kush always started to dominate. Headband is known to knock you out hard, harder than any other strain. Check out the pictures.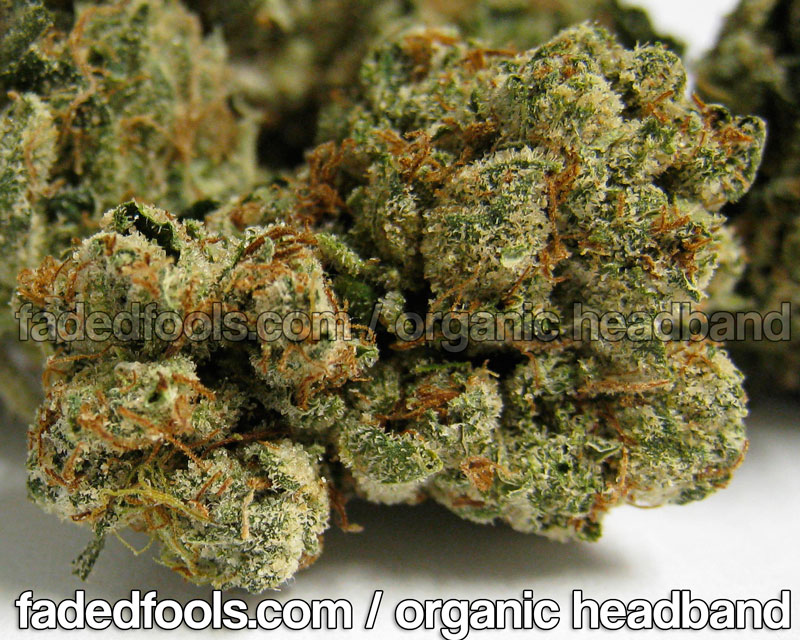 Here is some Sour Diesel. Sour Diesel is one of the only sativa's that I enjoy smoking. Sour Diesel is probably the strongest sativa out there. Some people say that Sour Diesel and OG Kush have the same parents or that they started almost the same but evolved into different things people of their differing environment. I do see some similarities in the trait of OG and Sour D, mostly the piney – skunky smell. Sour Diesel often has rather large diameter pinkish – orange hairs, and the structure of the buds is round little flowers reaching towards the tops of the nugs. Sour Diesel is one of the most popular high end strains and one of the only high end strains in scarce markets like New York or other east coast cities. Below is a picture of some Northern California "Emerald Triangle" Humboldt County Sour Diesel.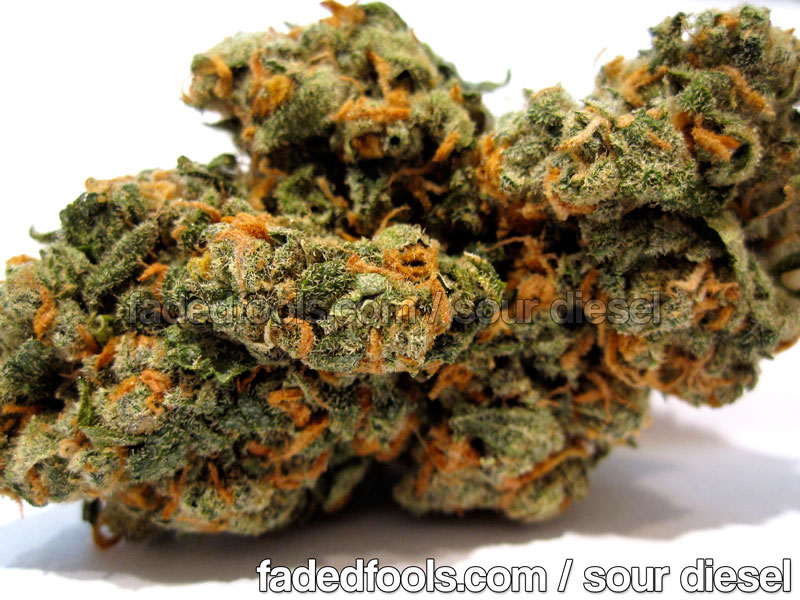 Sour Diesel Medical Marijuana Strain
Here is some Headband straight from the 707. Headband is a relatively new strain made popular in the San Fernando Valley by HC Remedies Dispensary. Headband is an OG Kush and Sour Diesel Hybrid. Story has it that it is OG Kush crossed with Sour Diesel and then crossed with Sour Diesel once again. Since becoming popular maybe inferior dispensaries began calling Sour Diesel "Headband" to make it sell more. When you're smoking real deal 707 Headband you will know it. You will be super high and you'll be high a long time. Check out this strain, it's one of the strongest.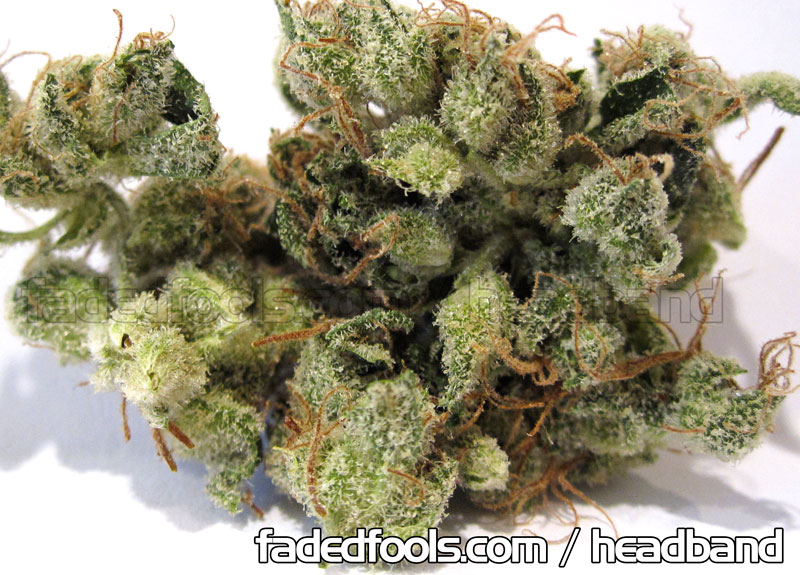 Here is some diesel dawg. Diesel Dawg is a close relative to Sour Diesel, chem dawg, and ultimately OG Kush. Check out the pics , this stuff is excellent…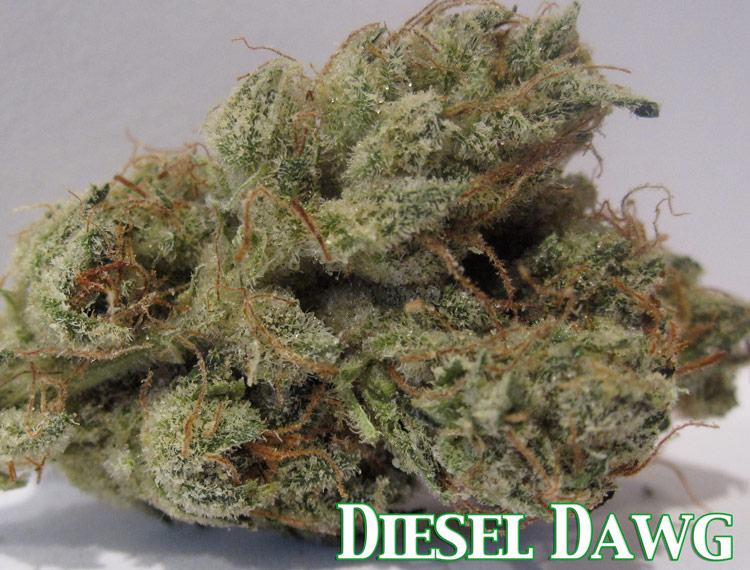 Here's some Sour OG Kush. Sour OG Kush is a cross between Sour Diesel and OG Kush.  This is a great hybrid that hit you hard, but doesnt leave you on your ass…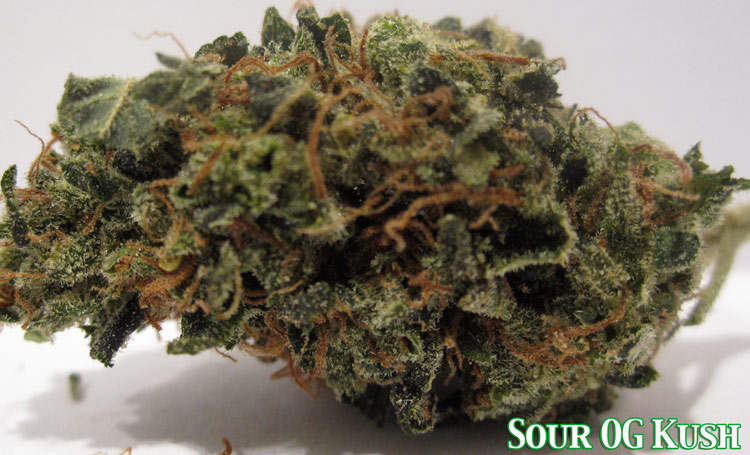 Here is a relatively new hybrid out of Northern California.  This is Sour Diesel crossed with lemon thai.  This strong sativa is a great upper.  Lemon diesel is some good smoke if you ever come across it…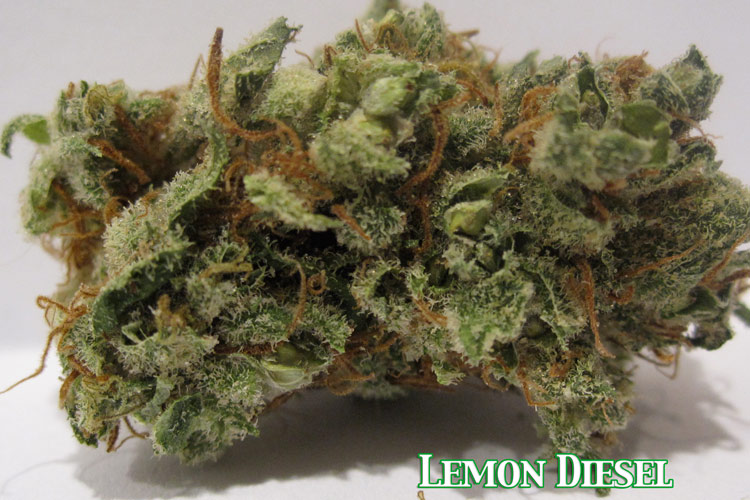 Here is some Super Diesel.  Super Diesel is just some really good Sour Diesel.  This Sativa is great daytime smoke and a good compliment to og kush.  Check out the picture.
Here is some more Sour Diesel.  This is the brother of OG Kush, you guys know the rest, check the pic…
Here is some super sour diesel.  This potent sativa is a real joy to smoke.  Sour Diesel packs one of the strongest highs of any sativa out.  Sour Diesel is also ofter crossed with OG Kush with good results.  I really don't like anything crossed with OG Kush other than Sour Diesel.  Some people say that Sour Diesel is New York's version of OG Kush in Los Angeles.  The legend goes that a cut of this great strain went to someone on the east coast and someone on the west coast.  The west coast one went on to become OG Kush and the east coast one went to be Sour Diesel.  How OG Kush is an Indica and Sour Diesel a straight Sativa, I don't know.
Here is a strain i don't come across often. This is "Royal Kush".  Royal Kush is a very light/lime green with hints of purple on it.  The parents of this stain are : Sour Diesel x Purple Kush x Afghani.  With those parents this hybrid strain is leaning on the sativa dominant side.  If anyone else has info on this strain please leave a comment.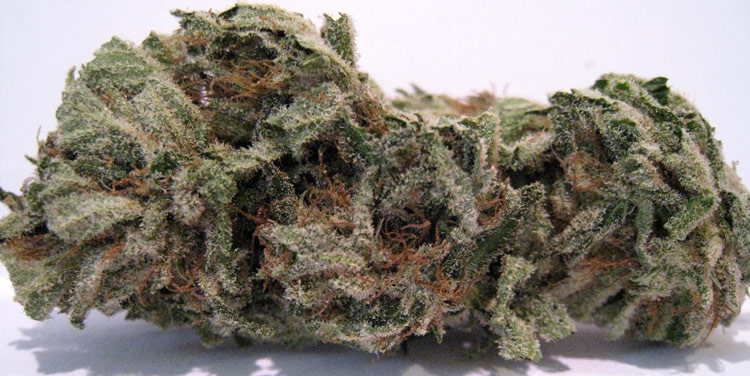 Here is some Sour Diesel.  This is an excelent example of text book sour diesel.  The traits I look for in identifying Sour Diesel is usually the color of the hair.  Sour Diesel has a distinct orange tint to the hairs.  Sour Diesel is a close relative to OG Kush created in the mid-nineties.  Sour Diesel while being a sister of OG Kush is primarily a Sativa producing a clear and energizing high.  This is some of the best Sour Diesel i've seen in years.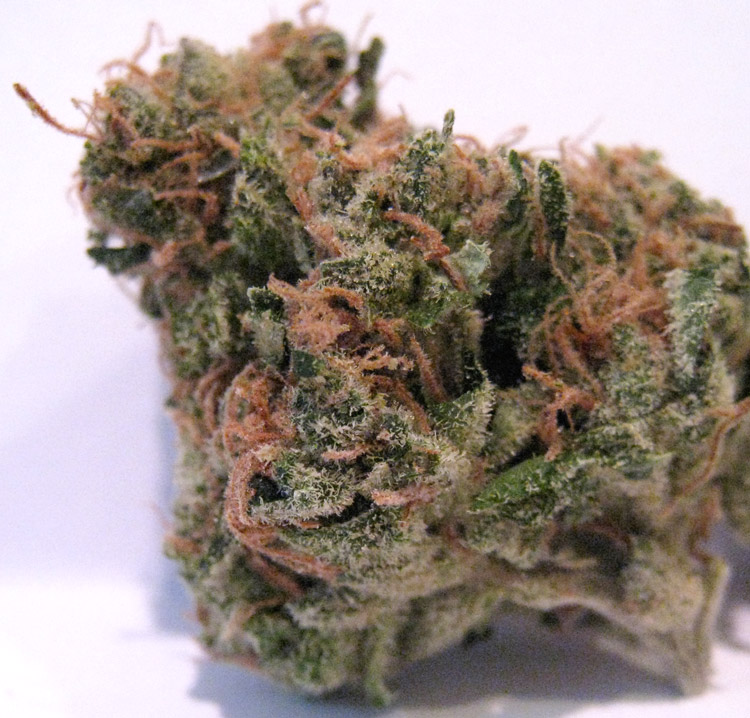 Here is the most demanded strain on the Medical Marijuana scene in California.  This is the Headband.  This particular headband strain is Sour Diesel x OG Kush, then crossed with OG Kush one more time.  The result is this heavy hitting strain.  The high that you get from smoking this stuff is uplifting yet heavy and builds up steadily.  Some people call this high the creeper.  Good luck finding this strain.  It's common place for a Medical Marijuana Club to sell out of this strain in a day or less.  People literally go nuts for this strain and snatch it up as quick as they can.  Below is a great example of the 707 Headband, check it out…
Check out this diesel dawg.  Diesel Dawg is the building block to many in demand strains that are out today.  A Hybrid of Sour Diesel and Chem Dawg this sativa will knock your socks off.  With is roots in Northern California this is the strain that made its way all the way out to New York City to create their NYC Diesel.  A Close relative to this strain is also the infamous "OG Kush" that is all the rage in southern california.