thc
Here is some plain old OG Kush. Sometimes growers or dispensaries will slap a marketable name onto an OG Kush strain. This kush was so good, they didn't have to. Take a look at how many trichomes you can see in the picture. This nug is literrally drenched in THC. This stuff gave me a really heady, clear high. The burnout wasnt too bad and the taste was piney without being too harsh. Wish it had a more unique name, but this is some great OG.

Here is some 818 OG Kush. The 818 is the area code for Southern California's San Fernando Valley. The SFV or San Fernando Valley is reguarded by many to be the birthplace to the OG Kush we all smoke today. Indoor Grow Houses are all over the valley and many breeders are constantly improving their own cut or variation of OG Kush. This is a really good and sticky one, with a knock you out high. It tastes as good as it looks by the way…

Here is some of the best OG Kush i came across in November. This pure Indica example of OG Kush is fully coated in THC Trichomes. Trichomes are where most of the weed's psychoactive compounds are stored. It's the amount of trichomes on your bud that makes it so sticky. This strain was picked at the perfect time with the trichomes somewhat clear and somewhat cloudy at the same time. I usually prefer OG Kush that has clear – sparkling trichomes or "crystals" to the newbie.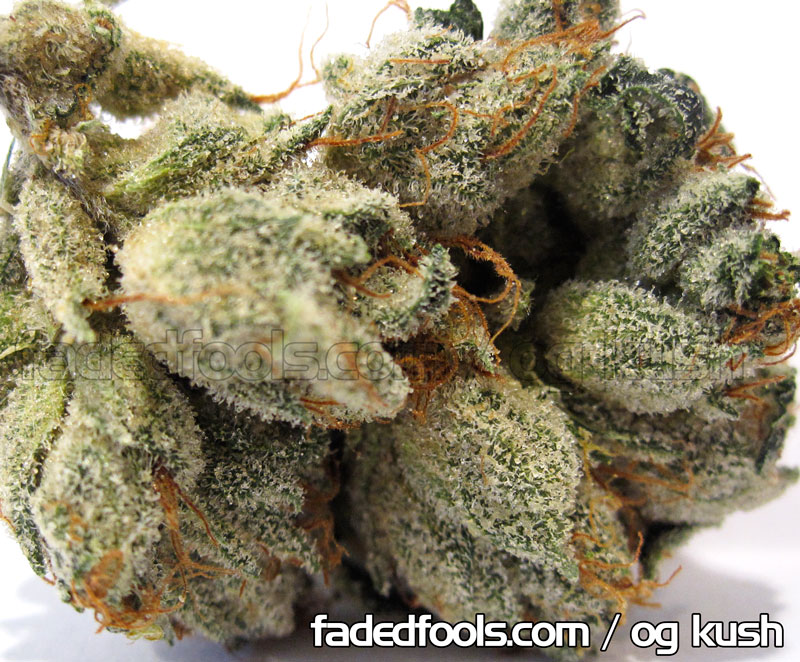 Here is some Super OG Kush. It's easy to see why this strain was tagged "Super". This is hands down some of the best OG Kush i've ever seen, smelled, or smoked. This stuff was grown to perfection and the strain it was cloned from is closely guarded and very exclusive. This picture is a little different that the normal ones i take, but the bag of this stuff looked so dank i had to take a group shot. This %100 Indica Southern California Native is sure to knock you on your ass and leave you wanting more…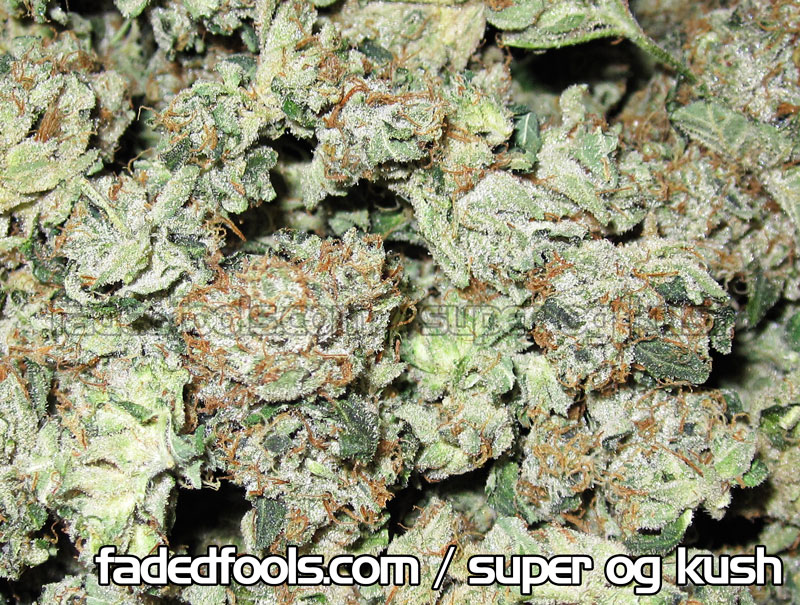 here's some green crack from this week. As i said in the earlier post, Green Crack has brighter hairs than blue dream usually. I never smoke this shit, good for you if it gets you high, cause it doesn't do shit to me. Old ladies usually buy the green crack and blue dream…