Posts Tagged 'Humboldt'
Here is some Sour Diesel. Sour Diesel is one of the only sativa's that I enjoy smoking. Sour Diesel is probably the strongest sativa out there. Some people say that Sour Diesel and OG Kush have the same parents or that they started almost the same but evolved into different things people of their differing environment. I do see some similarities in the trait of OG and Sour D, mostly the piney – skunky smell. Sour Diesel often has rather large diameter pinkish – orange hairs, and the structure of the buds is round little flowers reaching towards the tops of the nugs. Sour Diesel is one of the most popular high end strains and one of the only high end strains in scarce markets like New York or other east coast cities. Below is a picture of some Northern California "Emerald Triangle" Humboldt County Sour Diesel.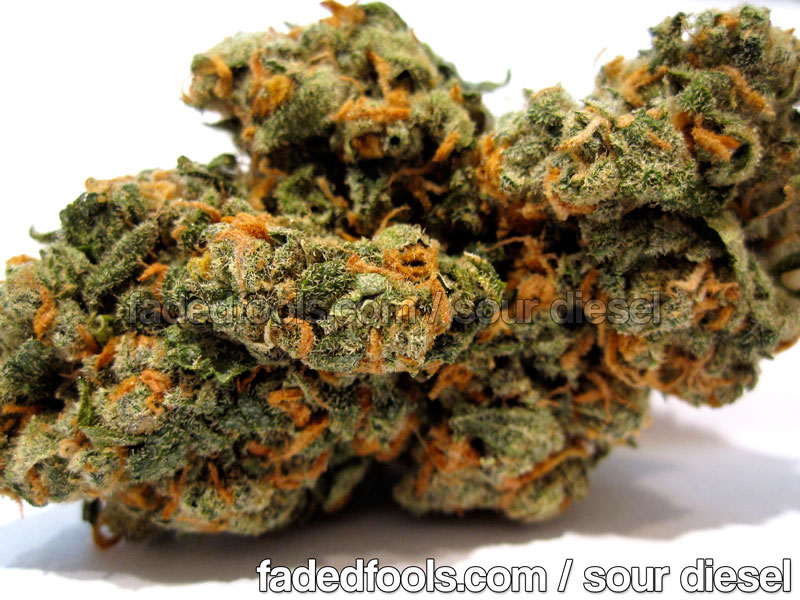 Sour Diesel Medical Marijuana Strain
Here some plain ol 707 OG Kush.  Respect.
Here is some Mr. Nice Guy.  Mr. Nice Guy is a new purple strain out of Norther California's Humboldt County.  Mr. Nice Guy is a result of G-13 and Hash Plant bring crossed.  It's a mystery how this hybrid got it's purple coloring as neither of its parent are purple.  The strain is strong for a purple and some really good indica.  Medical users choose purples for pain relief and insomnia, and if they don't want something too heavy.
Here's January's version of Black Sunday OG Kush.  Straight from Humboldt County CA aka the 707 is the excellent og kush.  Check out this pic…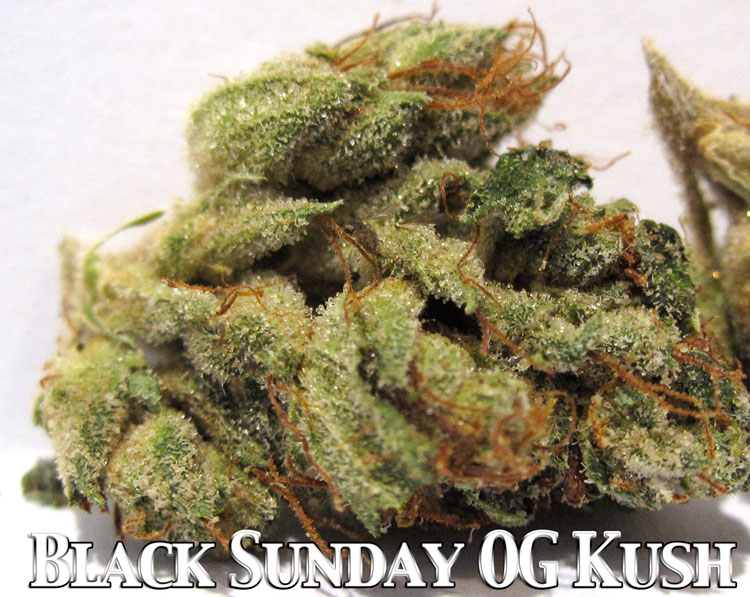 Afpak is a relatively new strain.  The name Afpak stands for "Afghani – Pakistani".  This is a heavy indica bud with looks, texture, and smell very similar to Bubba Kush.  The nugs are lime green with an earthy smell that I could describe as a mixture of coffee and skunks.  Dark red hairs cover the nugs, as well as lots of cloudy trichomes.  The high this bud produces is great.  It's long lasting and great for relaxing at night and for sleep.  Many medical patients seek this strain out to cure their insomnia.  If you ever get a chance to try this strain I highly suggest that you do.