Posts Tagged 'Budder'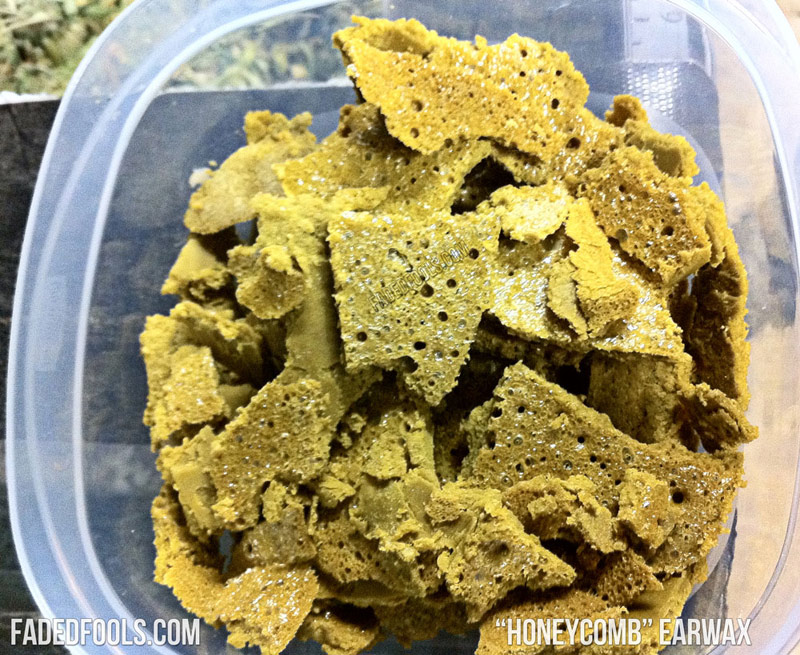 This is some really high quality Honeycomb OG Kush Budder.  It gets the name "honeycomb" from the round depressions or holes in it.  This stuff smells twice as strong as some good og.  This medical marijuana concentrate often fetches $60 or more a gram.  There is NO higher quality or more pure anywhere than this stuff.  An instant head change is had before even exhaling.  Earwax, butane hash oil and smoking dabs have become extremely popular in southern California's million-plus medical marijuana patient population.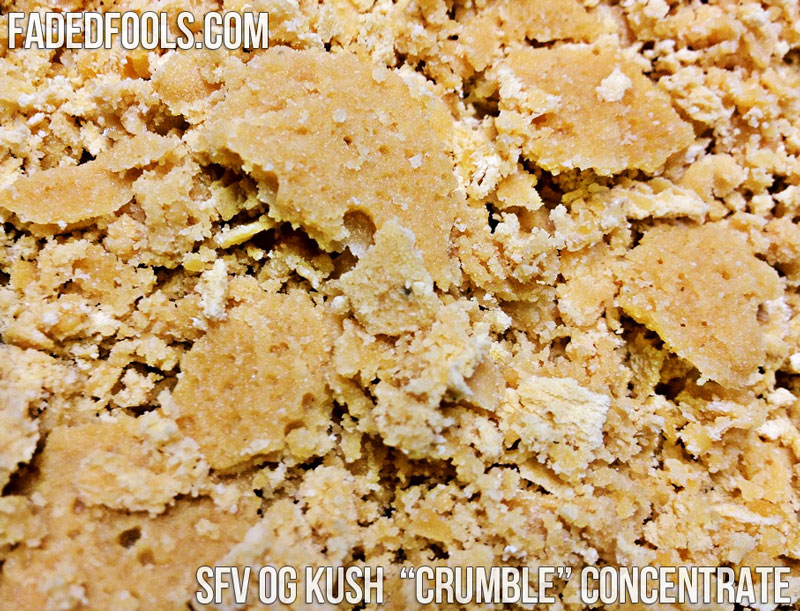 Here is some super nice OG Kush "Budder" or "Earwax". New extraction processes and high grade medical marijuana allow these new hashes to be over 60% (percent) pure THC. When you figure that the top shelf Medical Marijuana being grown and laboratory tested in california tops out at around 25% THC, this earwax packs a 3x more medicating punch. This stuff feels like little chunks of melted candle wax but slightly more sticky. When you put a flame to this concentrate it immediately liquifies, leaving little to no remnants behind.