Posts Tagged 'Kush Pictures'
Yet another OG Kush this week.  This one is called Holy Water OG Kush.  Many patients report good things about this cut of og kush.  One female medical patient even told me that this strain "opened her third eye".  Sounds like some good kush!
Here is some more of the excellent $100 (Hundred Dollar) OG Kush.  $100 OG Kush is simply a name intended to poke fun at hollywood clubs selling 1/8ths for $100.  This is a great lime green light OG Kush.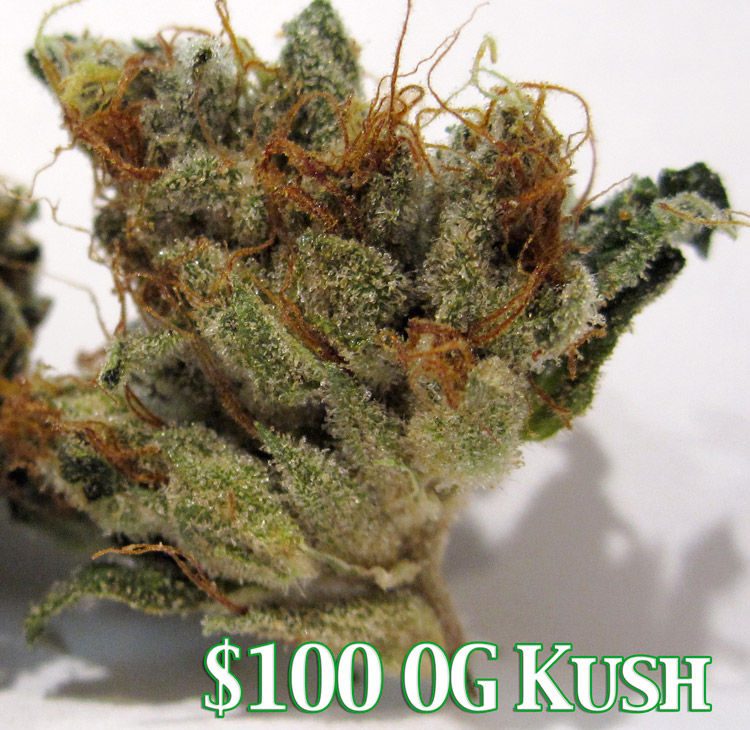 Here is yet another OG Kush variation.  This King Louie is some dank smoke and always sells out in a day.  Check out the pic…
Here is some "Pot of Gold" from northern California. Pot of Gold is a hybrid comprised of two strains; hindu kush and skunk #1. These hybrid produces a hard fade that doesn't leave you on your ass all day. What I like about this strain is that it medicates like an indica but doesnt burn you out.